Wireless (AP,Hotspot) Solutions
Experience Wireless ! Experience Innovation !! Hindustan Solutions provides network access controller that can be deployed as hotspot gateway for managing public WiFi hotspots or as a BYOD appliance for offices and enterprises. It provides all the features required for access control, which includes AAA, captive portal, user provisioning, MAC binding, bandwidth control, policy management, usage monitoring, credit card billing, user filtering and blocking, reporting and much more.

Wi-Fi AP can be deployed in hotels, shopping malls, conference centers, schools/colleges, retail shops and other public venues for managing WiFi hotspots. Similarly, it can be deployed as a BYOD appliance in offices and enterprises for controlling and monitoring access of private devices like mobile phones, tablets in workplace.
Hindustan Solutions provides cloud-based, hotspot software for managing public Wi-Fi hotspots and hotzones. Wi-Fi AP is specially designed for managing public Wi-Fi and incorporates all features necessary to operate remote hotspots from a central console.Hindustan Solutions is offered as Software-as-a-Service (Saas) model so operators don't incur huge upfront cost of hardware and software and don't need specialized IT staff to manage the backend services.
Hindustan Solutions provides wireless access points highly scalable, feature-rich hardware and software platforms that deliver enterprise performance at a fraction of the cost — allowing you to expand your enterprise network with hundreds of indoor/outdoor devices across multiple locations.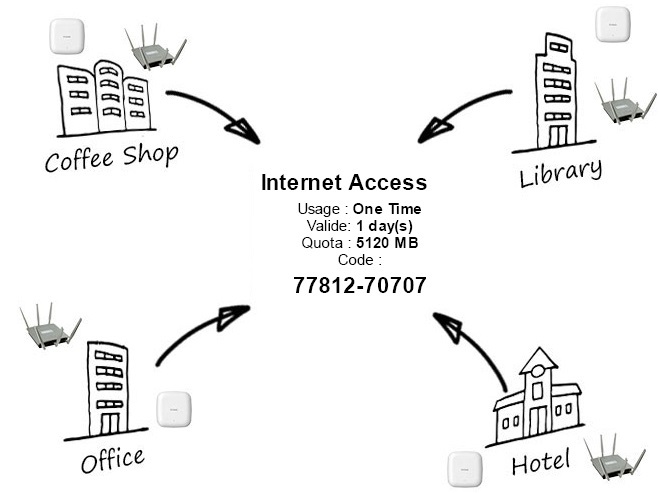 Scalable Bandwidth Control: Hotspot operators often face challenge of distributing limited bandwidth effectively among the Internet users. In many WiFi installations, few errant users end up hogging most of the bandwidth leaving other users with very slow, unreliable bandwidth. Operators need to ensure that the bandwidth is allotted fairly and effectively while restricting unruly users. Unifi has advanced bandwidth control, access policies, traffic shaping features to ensure users get fair share of the available bandwidth.
Multiple Guest Access Options: Hindustan Solutions offers multiple guest access options thus allowing administrators to easily control how they want users to gain access to their network.
BYOD Smart Solution: Hindustan Solutions provides BYOD Smart Solution a comprehensive approach to effectively design, manage, and control the access of a bring-your-own-device (BYOD) network, BYOD enhances user experiences and productivity. This complete solution starts with Hindustan Solutions design guides and professional services that lead you from planning and design to day-to-day operations.
AP with Public Address System: Hindustan Solutions provides conveniently integrates Wi-Fi and public address capabilities, making it ideal for campus-wide deployment.