IT Infrastructure Management Services
Hindustan Solutions IT Infrastructure Management Services (IMS) offers a suite of reliable, responsive, flexible and proven Infrastructure services and solutions that deliver differentiated value to our customer's business.
Our rich portfolio of service offerings span across the infrastructure life cycle of Plan-Build-Run-Monitor and includes Infra Consulting, Data Center, End User Computing, Enterprise Networking, Enterprise Security, IT Infrastructure Operation Management and Transformation Services.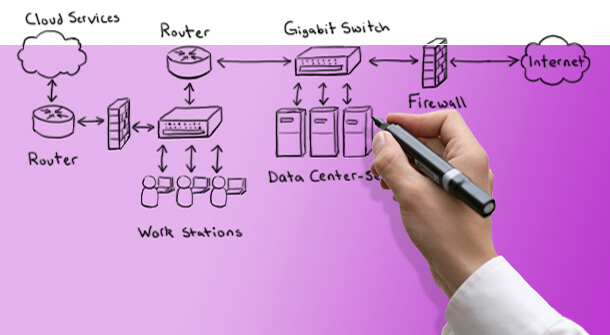 Ecosystem of strong alliances and a Delivery & Data Center footprint across continents helps us provide true 24X7 services to customers in multiple industries such as Telecom, Banking, Manufacturing, Insurance, Retail and Healthcare..etc.