End User Computing Services
Hindustan Solutions EUCS enables organizations to unbundle key workplace elements and tailor them to different user segments within the enterprise. This enables delivering persona centric applications, workspace collaboration and support services for increased user adoption in a seamless fashion.

We facilitate migration to newer operating environments with minimal business disruption and drive transformative technology solutions.
Hindustan Solutions Advantage
We combine industry standard frameworks such as ITIL V3 and Service CMMi with our best practices to offer superior services. Further, we add value to each engagement through our: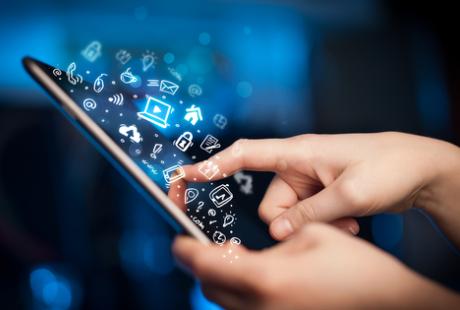 Expert talent pool:

Experienced consultants are certified on multiple EUC technologies

Innovation labs

: Our labs focus on developing tools and analytical techniques that enable seamless technology transformation combined with productivity improvements

Partner eco-system

: We draw on our strategic alliances that encompass technology adoption programs, EUC lab investments, and joint go-to market strategies for EUC transformations

Vendor agnostic solutions

:

Our vendor-neutral approach delivers leading edge solutions best suited to business requirements and ensures the highest returns on technology investments.

Metrics based governance

:

Leveraging statistical process control and analytical techniques, our balanced scorecard approach helps us perform proactive trend analysis and continuous service improvement programs to enhance the resilience of IT services
Solutions We Offer
Our catalog-based offerings for Managed Services and Enhanced Remote Management comprise:
End-User Computing Services:

End-user workplace support augmented with self-help, self-service and self-healing migration to newer operating environments

Technology transformation solutions for emerging concepts, i.e., Bring Your Own Computer (BYOC), Desktop as a Service, Anywhere Access on Any (A3) Device, and so on

Automation and Cloud Services:

End-user and infrastructure service automation through self-service and self-provisioning

Cloud Management Framework to fast track deployment, seamless migration, and easy management of the organization's private, public or hybrid cloud environment

Unified Collaboration Experience

:

Integration of multiple collaboration components viz., messaging services, office communication services, LiveMeeting, SharePoint, instant

messenger, voice, video and enterprise social into one platform through our 'A3 to C3' program to provide end-users a unified collaboration experience
Benefits
Hindustan Solutions End User Computing Services are designed with an emphasis on creating value for the enterprise by providing the following benefits:
Enhanced mobility and end-user experience:

Enable easy and secure access from any device through increased virtualization of business and desktop applications. Offer end users the freedom to choose their own device, promoting productivity and flexibility, thus driving employee satisfaction

Reduced costs and faster time to market:

Leverage analytics based device, application, and workspace strategy to realize up to 60% reduction in effort and 50% reduction in timelines

Tailored end user services:

Create a fit-for-purpose workplace environment by deploying the solution to cater to specific user personas by taking into consideration work roles, user behavior, extent to which technology is leveraged and so on