Enterprise System Management
Hindustan Solutions' IT IS Enterprise Systems Management (ESM) services focus on addressing the critical needs of your enterprise toward ESM tools implementation and operations. We collaborate with you to create an ESM tools services strategy that addresses the specific needs of your organization, ensures data and infrastructure availability, increases responsiveness and improves reporting and real-time dashboards.
Client Challenges
Increasingly complex infrastructure and manageability

Inadequate expertise and management skills in order to build systems specific to the enterprise

Lack of communication and correlation between the multiple ESM tools

Acquisition of tools from vendors and end-of-life product support

Lack of time and resources to implement and utilize the various features of the tools

Duplication of investments due to the limited reusability of tools and vendor-specific products

Lack of transparency in infrastructure operational issues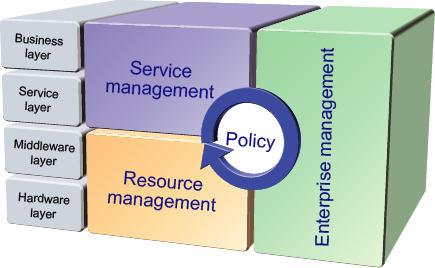 What Hindustan Solutions Provides
Hindustan Solutions provides ESM tools transformation strategies leveraging its experience, expertise and alliances with ESM Original Equipment Manufacturers (OEMs) and utilizes a large pool of ESM certified consultants who are also familiar with ITIL processes.
We aim to provide reliable and cost-effective ESM solutions that will help you improve your business uptime and reduce support cost.
Our key offerings include the following:
ITSM-based tools (Service-desk, Discovery and Configuration Management)
Network Management Tools (LAN, WAN and VoIP)
Servers, Applications and Database Management
ESM Consulting and Assessment Services
ESM Implementation Services
ESM Post-Production Support Services
ESM Infrastructure Shared Services
Highlights of our ESM services include the following:
Distributed ESM Center of Excelence (CoE) teams and labs that offer seamless service and maximize the hours of support
Proven and robust transition and deployment methodologies
Proven experience of ESM tools deployment in 50+ projects
Reduction in Total Cost of Ownership (TCO) with offshore leverage
Access to certified ESM tools consultants across all ESM OEMs
Multi-level support (Assess, Design, Implement and Manage) approach
Continuous support for audits and regulatory compliance requirements
Improved visibility of business infrastructure
ITIL framework-based design and deployment approach
Effective use of knowledge base and best practices
Access to better support with the utilization of the alliance partnerships with major OEMs
Business Value
Streamlined IT operations like incident and event-handling processes
Increased responsiveness and better mean-time-to-resolve
Increased scalability and flexibility of IT infrastructure to cope with the changing business dynamics
Increased transparency in IT infrastructure, compliance and operational issues
Reduced operational costs and faster Return on Investment (ROI) on ITSM investments
Effective business-IT resource alignment
Better uptime for business services
Integration of business processes and applications, which aids governance