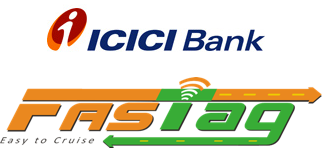 ICICI Bank FASTag is a simple to use, the reloadable tag which enables automatic deduction of toll charges and lets you pass through the toll plaza without stopping for the cash transaction.
FASTag is linked to a prepaid account from which the applicable toll amount is deducted. The tag employs Radio-frequency Identification (RFID) technology and is affixed on the vehicle's windscreen after the tag account is active.

The FASTag program is a part of the National Electronic Toll Collection (NETC) initiative rolled out by NPCI under the guidelines of NHAI and IHMCL.
FASTag is a perfect solution for a hassle free trip on national highways. FASTag is presently operational toll plazas across national and state highways.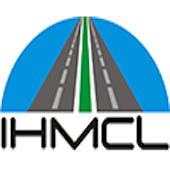 IHMCLs nation-wide Electronic Toll Collection Program is about implementing unified and interoperable ETC solution for National Highways in India based on RFID technology. We aim to facilitate seamless movement by offering ETC services across all tolled roads in India.
Nation-wide interoperable ETC program entails setting up of Central Clearing House (CCH) for clearing and settlement of toll transactions, and installation of ETC systems at the toll plazas.